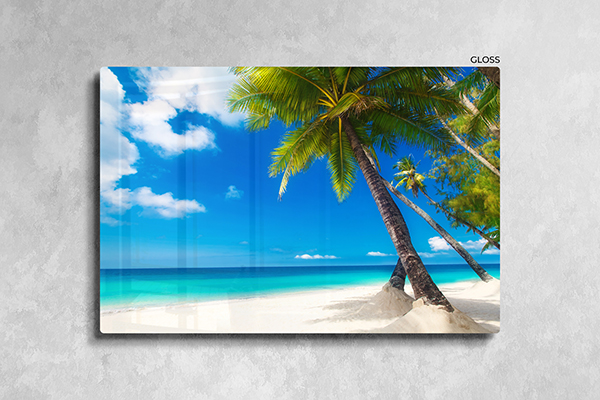 Our most popular surface option. If you have ever seen a metal print at an art show or a gallery exhibit, chances are this is the surface option that you have seen. The smooth glossy finish gives your photos that luxurious feel. This option gives the appearance that your print is behind glass without the overwhelming glare effect from acrylic prints. If you want your images to shine and be as accurate as possible, or if this is your first time ordering an aluminum print, you can never go wrong with white gloss. Best suited for modern and contemporary art and photography.
For those who wish to have the quality and luxury without the shine, go with a Matte option. It is also a great option for prints that will be displayed near a window or entry point where glare from a light source is a concern.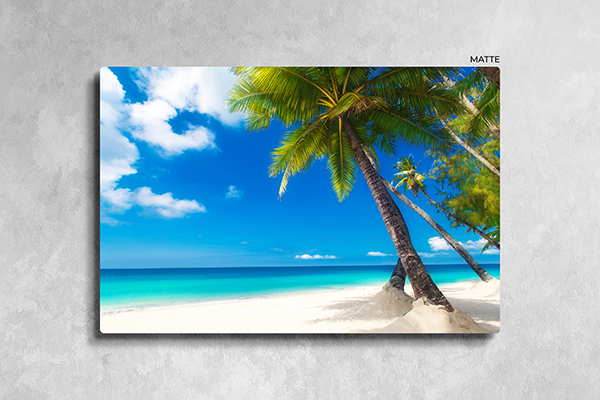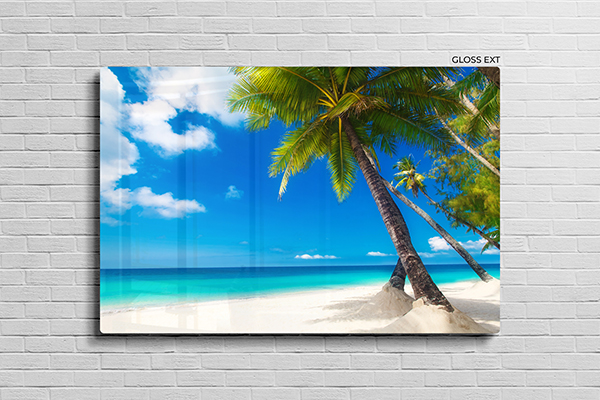 The same properties as our standard Gloss option but specially formulated for outdoor use. Our EXT Panels are guaranteed to last at least 3 years outdoors and are graffiti and chemical resistant. Graffiti and other marks will wipe off using a standard microfiber cloth and denatured alcohol. The EXT option is perfect for prints that will be displayed outdoors or near a window that will get a lot of direct sun. Engineered for outdoor signage and art displays. Combine the hardiness of the standard aluminum print with the sun protection properties for the most resilient print in the world.