Artistic Images is a High-Definition metal print company that specializes in large format printing on aluminum. Our proprietary process of transferring images to our HD panels brings unparalleled clarity and quality. Produced in America by American components ensures you a quick turnaround and unrivaled service. We have the largest selection of standard sizes – up to 48" x 96", offer the most edge details and finishes, all at the lowest prices! Artistic Images brings the design professional's imagination to life!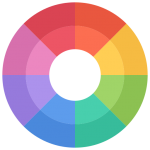 Stunning High-Definition Resolution
Artistic Images offers the highest quality resolution and definition in the business! Artistic Image panels create visually stunning pieces of art. We are able to produce rich vibrant colors unmatched by traditional print mediums. 
All products are produced in the southeast United States offering quick turnaround. All of our projects are actually "customs" with lead times at only 4-6 weeks from image selection to delivery.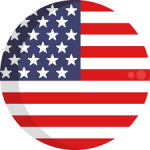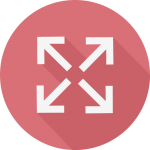 Artistic Images offers the largest selection of standard sizes – up to 48"x96"! Custom cutouts and shapes are available through our in-house CNC machine. Perfect for one of a kind focal points at feature walls or signage and way finding for transportation and higher education campuses. Yes, even rated for exterior signage!
At Artistic Images we only print on high quality domestically sourced aluminum. Our prints are the most scratch resistant medium in the market today. They are weatherproof, waterproof, will not rust, and can be used in high humidity locations where traditional prints will fail. We even offer a proprietary finish for exterior signage or direct sunlight interior spaces.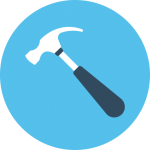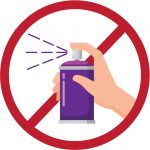 Graffiti and Vandal Resistant
While no product is vandal proof, Artistic Images panels are not affected by spray paint or permanent market whatsoever. Simply wipe clean with denatured alcohol without damaging your panel or its image.
 Infection control is on all our minds these days. Metal is inherently antimicrobial. Traditional mediums of delivering art to walls are very difficult to clean and impossible to completely sanitize without damaging the print. Artistic Images panels can be completely sanitized by any disinfectant, even bleach or quat ammonia solutions will not damage Artistic Images. Healthcare facilities daily terminal cleaning regimen has zero effect on our panels, in fact it is encouraged!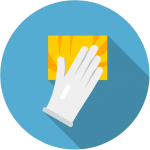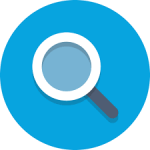 At Artistic Images we do not stock "off the shelf" images. Instead, we offer the design professional unparalleled freedom to source the right image for their space. Stock images are great for bulk orders and a significant portion of our business comes from images sourced at various stock photo repositories. What makes Artistic Images unique is our relationships with photographers and graphic artists worldwide. We can bring your client a limited-edition image or commission one of our photographer or artists for a true original. 
No need for a specialty contractor! Artistic Images panels are typically installed with drywall anchors and a bubble level.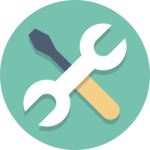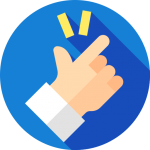 Our entire process makes ordering simple. Artistic Images offers the design professional a specifiable Division 12 product that ensures your client actually receives what was specified! Proofs are generally received within a few days and multiple edge details are available to suit any taste or application. Security hardware is available for public or vandal prone locations. 
Artistic Images panels are only a fraction of the cost of same size back print acrylics and offer much better clarity and visual quality. Your investment is protected by an industry leading (10) year warranty providing long term image solution to your clients at a significant savings.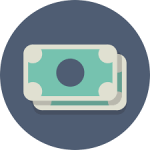 Artistic Images was founded to bring the highest quality of images to life.  We are an 8(a) Qualified WMBE Vendor who produce our products to the highest of exacting standards.  All of our products are produced in America by American components. Our commitment to excellence helps the design team to beautifully incorporate their themes into the space through imagery.  Our clients trust Artistic Images to bring their imagination to life.
Not all metal prints are created equal.  The difference in image and print quality are what sets Artistic Images apart from the competition.  We have the highest resolution, at the largest sizes, up to 48" x 96", and at the lowest price.  Our proprietary process of transferring images to our exclusive HD panels ensures maximum quality and longevity. 
We can even produce custom cutouts with our in-house CNC machine. From extreme panoramas to funky and creative shapes we go where most companies simply can't!
Our streamlined process makes ordering simple and our tiered approach to image sourcing and pedigree ensures your clients all the rights of ownership. With our superior finishes you can rest assured knowing that your investment in image will last the test of time.